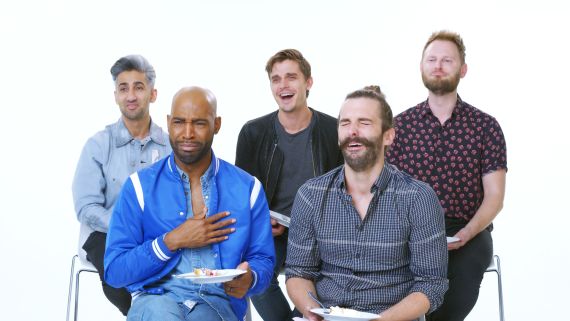 Play
Celebrities
The Fab Five of Netflix's Queer Eye sits down to review the internet's biggest wedding videos, from emotional proposals to hilarious first looks.
Play
Celebrities
Victoria's Secret model Devon Windsor got engaged in the most breathtaking way! Watch her new fiancé, Jonathan Barbara, pop the question in their official proposal video produced by
Lifestyle Production Group
,
J Group Events
, and Jennifer Ashley Productions.
More